The Coastal Tram, a stunning journey along the North Sea coast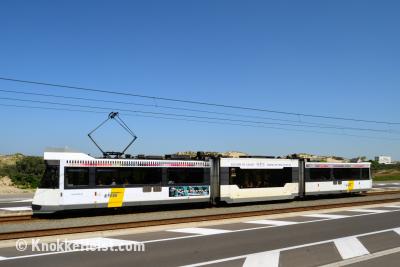 The Belgian Coastal Tram is undoubtedly one of the easiest, fastest, and most enjoyable ways to explore large parts of Belgium's beautiful coastline. The tram connects over 67 kilometers of picturesque landscapes. It offers travelers, among other things, breathtaking views of the North Sea, picturesque coastal villages, and a glimpse of Belgium's rich heritage.
The longest tram line in the world
The coastal tram was put into operation on July 5, 1885, and has since become a symbol of the Belgian coast. With over 65 stops, it connects the entire coastline, from Knokke-Heist in the north to De Panne in the south.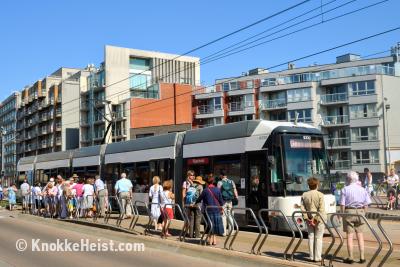 Highlights of the route
During the more than two-hour journey, the coastal tram passes over 65 stops and crosses various cities and municipalities. Some of the most popular stops along the route are:

From bustling seaside resorts to picturesque landscapes, historical sights, and family-friendly attractions, there is something for everyone. So pack your suitcase, board the Coastal Tram, and let yourself be enchanted by the wonders of the Belgian coast.
Practical information
The journey from start to finish takes approximately 2 hours and 20 minutes and is one of the best ways to discover the diverse coastal towns and their unique charm. The coastal tram runs all year round with a frequency of 10 to 20 minutes during the summer months and ±30 minutes during the winter months.
Bicycles and strollers are allowed on board the coastal tram, but keep in mind that space is limited and there may not be room during busy periods. Dogs are also allowed, provided they are leashed and under the control of the owner.
Tickets
Tickets are available at tram stops, in De Lijn-shops, and through the website or mobile app of De Lijn. Day passes, multi-day passes, and group tickets are available for added convenience and savings during your trip. A day ticket is an excellent option for tourists planning to visit multiple stops.
Meer informatie: https://www.delijn.be/en/content/kusttram/