Coastal tram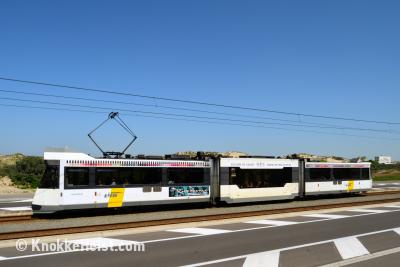 The long Belgian coast can best be explored by the coastal tram. It stops at 70 places, which means it always stops close by a place you want to visit. The coastal tram starts at De Panne, near the French border, and runs all the way to Knokke-Heist, near the Dutch border.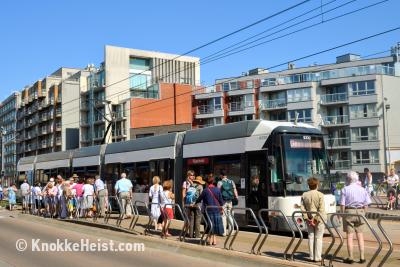 The tram originates from the 19th century and ever since it offers you the possibility to visit every town near the Belgian coast. All beaches and towns can easily be travelled to. Travelling by tram therefore is the best way to explore the Belgian coast. It also is the longest tram trail in the world. If you own a day card you can travel to every stop. Every 15 minutes a new tram passes every stop, which mean that you never have to wait for a long period.
The company behind the coastal tram is the Belgium transport company De Lijn. The cards are for sale at every tram station, kiosk and supermarket. The easiest way to obtain a day card is by visiting a tram station. You can also buy a ticket in de tram itself, but these are more expensive.
More information: http://www.delijn.be/en/kusttram/